NOTE - I gave my car to my daughter, who is Skylark on GenVibe, in Jan. 2019. So this garage is now hers.
Here is my car's basic info, plus mods (basic format borrowed from VIBENVY!)
(updated 19 October 2018)
Build Date:
August 5, 2008
Purchase Date:
January 8, 2010 (used, 1 owner, 8764 miles)
Manufacturer Options:
GT package 2SN26 (with 2.4L VVT-I 16V engine)
Red Hot Metallic 86U
5-Speed automatic transmission with driver shift control MX0
Power Sunroof CF5
Rear Cargo Cover D42
Performance Modifications:
K&N Typhoon air intake (#69-8613TS) with an AEM Dry Flow air filter (#21-203DK)
Fiamm low tone horn #F72112
Sylvania Silverstar Ultra front and rear bulbs
Appearance Modifications:
35% window tinting, side and rear
Silver/gray pinstripes
Vibe door sill overlays GM #19172213
Vibe all-weather floor mats, GM #19170829
Vibe '08 cargo carpet mat, GM #17800790
GrafxWerks engine cover overlay VVT-i 16V, Medium Red
Pontiac emblem chrome valve stem caps, red on black
TRD forged aluminum oil cap, with custom overlay by ReflectiveConcepts.com
Painted seat GTs red
Leather armrest cover and e-brake boot from Redlinegoods.com
Red anodized aluminum acorn nuts for the engine cover
LEDs for the interior lamps and backup lights
Body color keyhole covers by Keytechniques.net
Engine model stickers by SickSpeed.com – 2.4L 2AZ-FE
Best mileage (to date): 35.12mpg (318.9 miles on 9.08 gal.)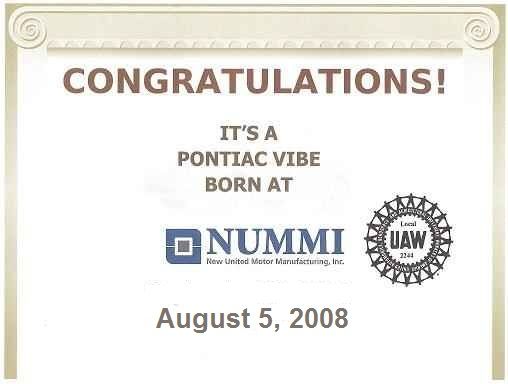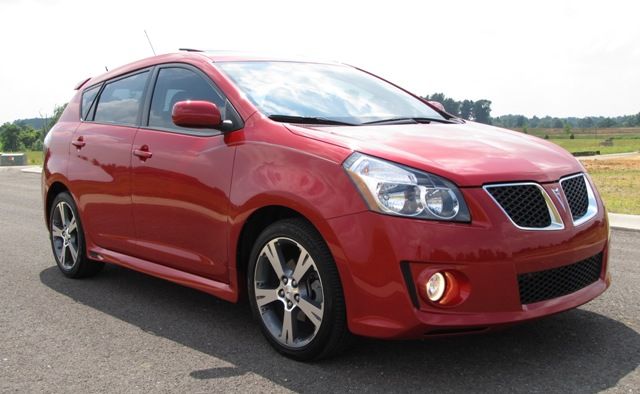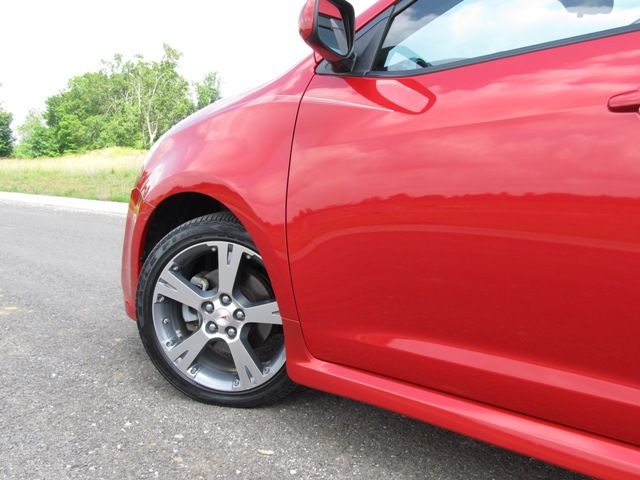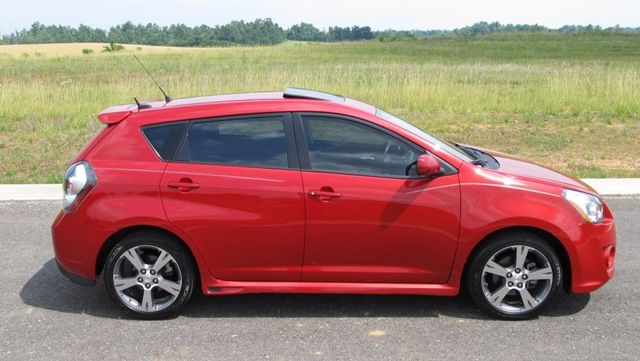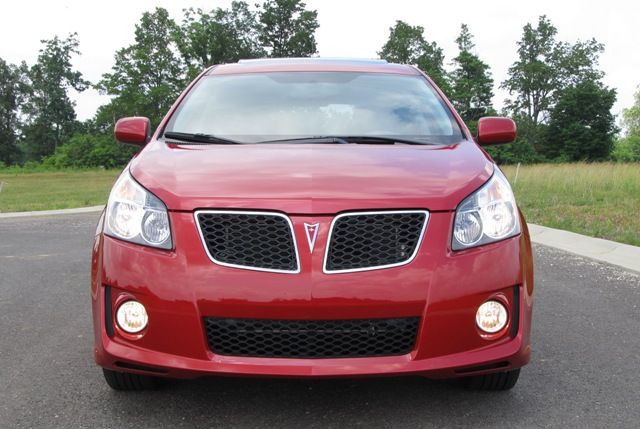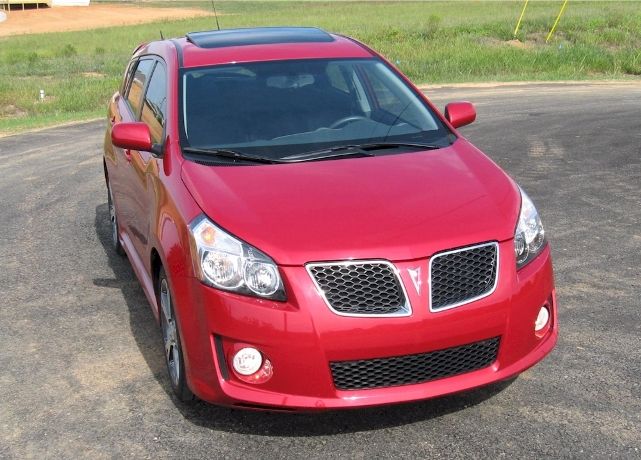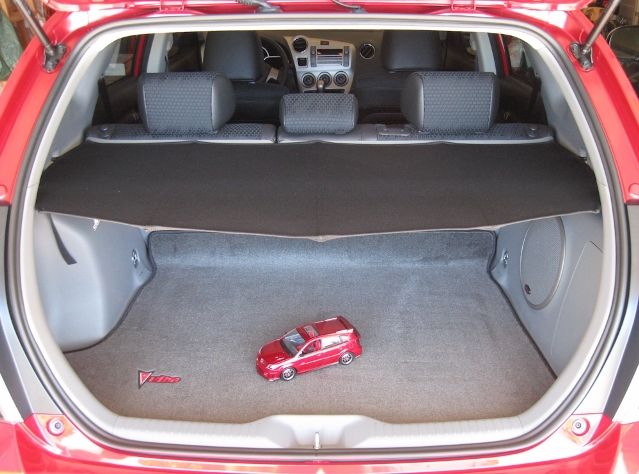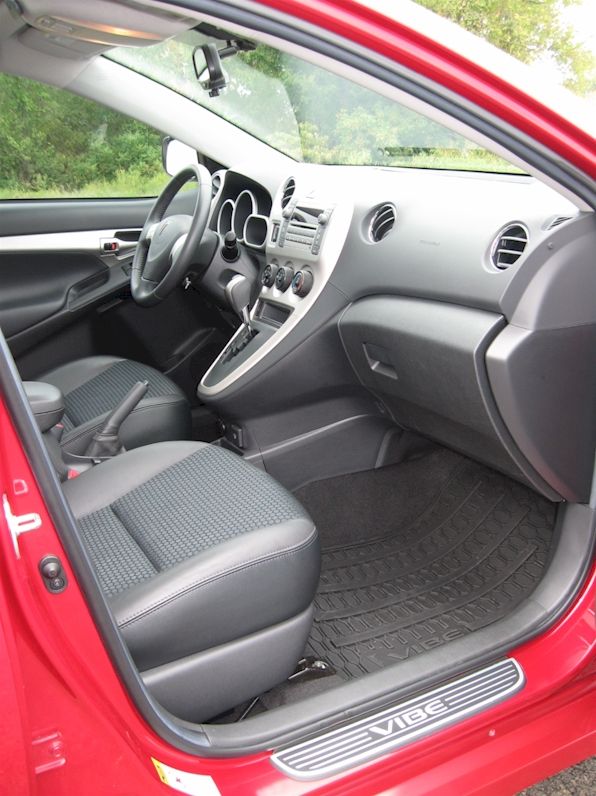 When the engine was new: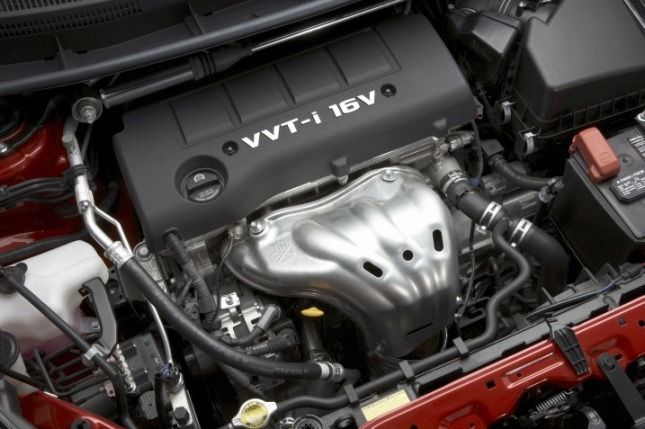 After the factory paint started flaking off the engine cover (about 12,000 miles):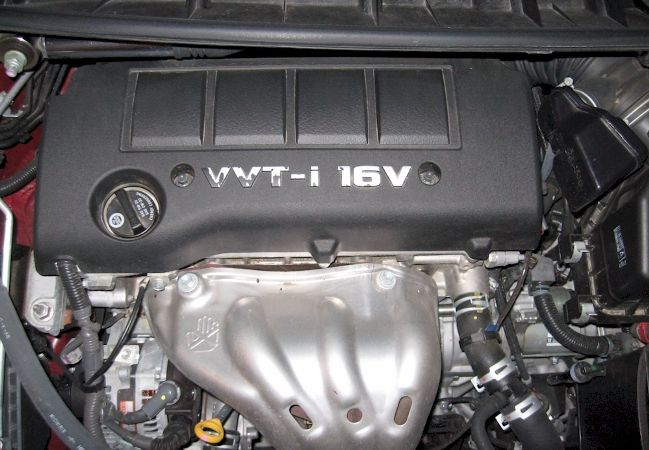 GrafxWerks custom engine cover overlay (first production overlay made for this engine):
Before the K&N intake:
K&N Typhoon intake: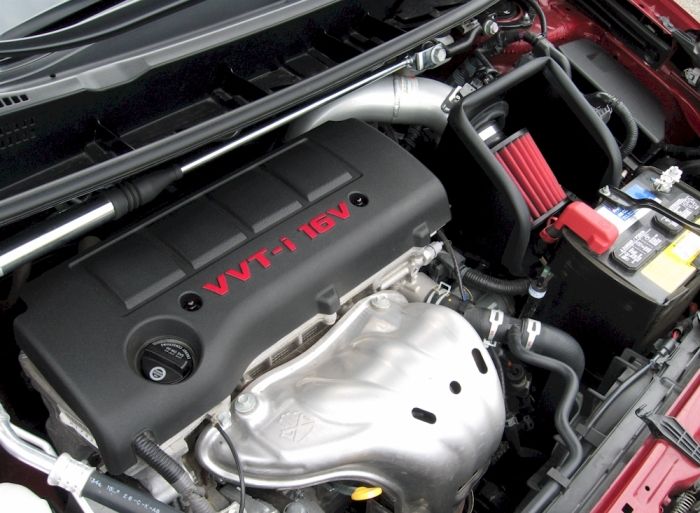 TRD forged aluminum oil cap #PTR35-00070, with custom-made Pontiac overlay by ReflectiveConcepts.com
The Pontiac emblem is Reflective Red with a chrome border and star, on a Gloss Black background, with the Reflec-Dome option (this option makes a raised overlay, like a plastic button).
A flash shot that shows the reflective properties of the overlay.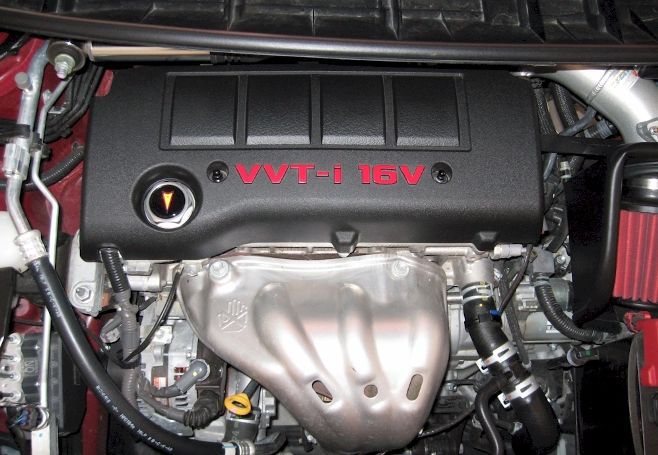 Pontiac emblem valve stem caps:
A two Pontiac family!