I had to change these two items on my g/f car so I figured might as well do a short how to with a couple pictures. The pictures arn't the best because I was using my phone and some of the pictures were taken at night with a flashlight.

Step 1 Remove Ground from battery
Step 2 Remove philips screw from glove box door then remove door by lifting up and out.

Step 3 Remove two black push-in clips from under the glove box area

Step 4 Remove two screws holding PCM in place. There is a screw in the back but it does not have to be removed to slid the pcm out. It is attached to a guide clip (see picture) There is also a black clip holding the main wiring on the passanger side of the pcm, unclip this with a flat screw driver. Now you can pull down the pcm. You can disconnect the wiring if you want to get it out of the way, I just left mine there and worked around it..

Step 5 Remove The Blower motor. Disconnect wiring harnes on bottom, Disconnect rubber drain tube and remove three 5.5mm screws. Now just lower out.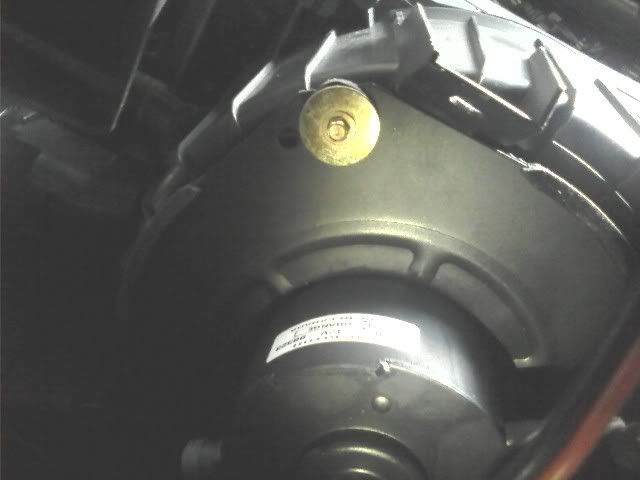 Step 6 Blower Motor reisistor
Remove Wiring harness
Remove 2 5.5mm screws and lower out. The rear screw is at an akward angle If you have a swival head extension it will be usefull here. I ended up using a 7/32 bit on the rear screw because it is a little bigger and it let me angle the extension i had.

Now just re-install everything in reverse order and while you have the glove box out check you cabin air filter.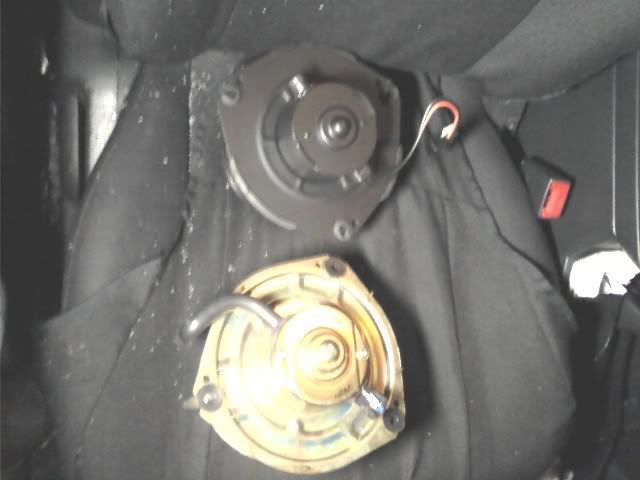 FYI Canadian prices
Pontiac wanted $260.00 for the motor and $57.00 for the resistor
Toyota wanted $185.00 but didn't have in stock so I couldn't compare if it was the same
Vaughn Automotive was $120.00 for aftermarket motor and $40.00 for delco resistor
If I missed anything please let me know. I should also add before i get sued, this is a help how to if you screw up anything on you car while changing out these pieces I am not responsible, you are