Garage 2.0!
Car info:
2004 Pontiac Vibe base - "Vibby"
Built 05/03
16" alloy wheels
Monotone Satellite
6-speaker sound system
Automatic
Power windows and locks
Sunroof
(Yeah, sure, just a sub away from the Moon and Tunes package)
One of 99
Was previously crashed and totaled. Was hit in the rear, but is now perfect!
Turned over 88,216 on 10/18/11, which means I've officially had her for 10,000 miles!
Currently mileage: 93k

Voted March 2012 Vibe of the Month!

Mods
Exterior:
Partial debadge
Custom Irken insignia on the hatch
VIBE brake light overlay
Plasti-dipped license plate valance
LED reverse and license plate lights
Eyelids
LED driving lights
DRL/AHL delete
Removed roof racks
Honda CR-V, I mean S2000 antenna


Stealth upper grille block
AVS vent visors
GTI-style red grille stripe
GrafXwerks overlays on the rear Pontiac arrow and rear Vibe badge
Genvibe.com decals on all four sides!
[Hoonigan] decal
Hotwheels Redline 17x7 rims with Nexen N5000 tires
Canuck springs providing 1.75" drop
Planned:
Fabric inserts and A-pillar trim
Plasti-dip calipers & drums
hood vinyl
Spoiler
Want
New seat covers ( http://www.beangarage.com/toyo...03-08/ )
LED 3rd brake light
35% tint
Flared-out side skirts?
Quality respray (NEED)

Interior:
JVC head unit
Kenwood 6.5" speakers with tweeters all around
Kiwi MPG gauge
Red pinstriping!
GrafXwerks steering wheel overlay and lock cylinder overlays
Matrix rear cargo mat
Psycho Martyr Vibe seatbelt light cover w/ LED which lights it up with the headlights
Planned:
Red footwell and vent lights
Performance:
DC Sports front tower strut bar
Progress rear sway bar
Cosmo CAI w/ AEM dryflow and Injen hydroshield
Canuck Motorsports lowering springs
Planned:
Magnaflow catback system (new muffler in the meantime)
Manual tranny swap?
.... turbo?

The day we brought her home: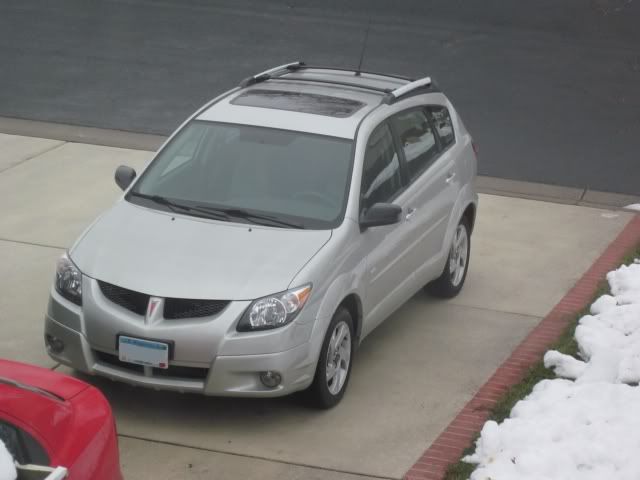 Now (crappy picture, but I realized too late that the positioning for it was just like the first picture I took of her. I'll probably go recreate it again anyway!)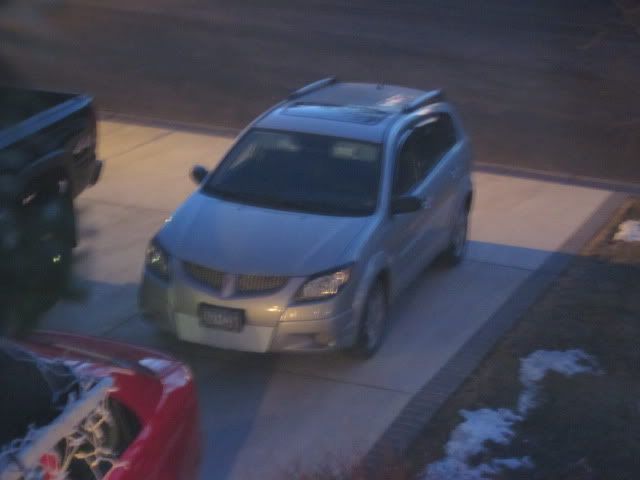 Winter mode: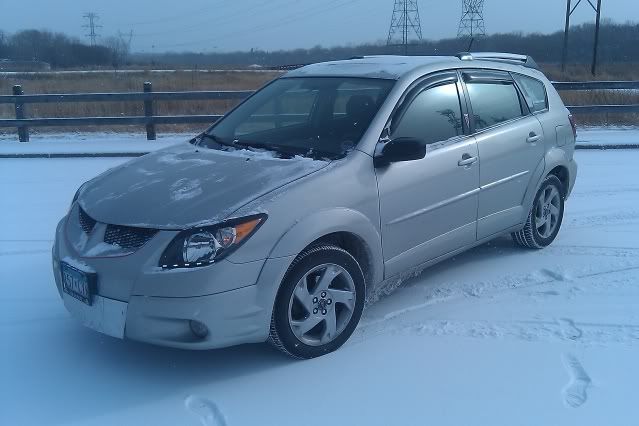 Currently: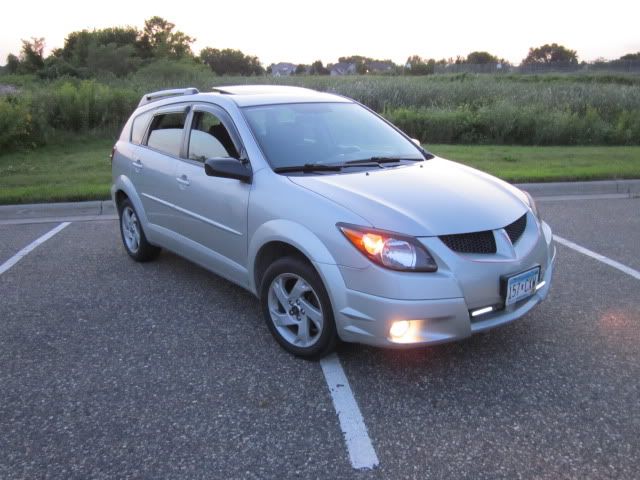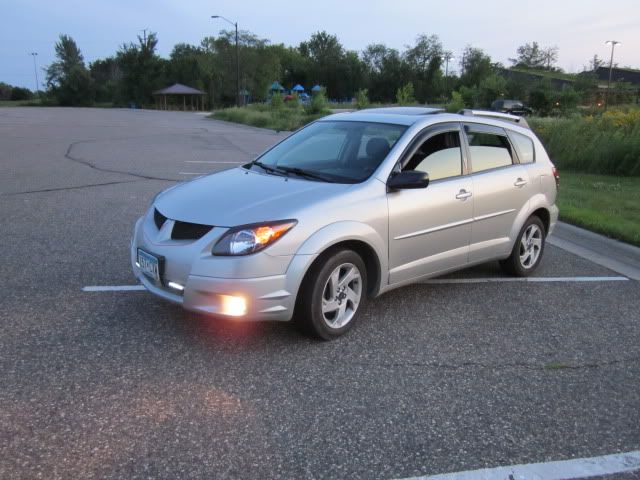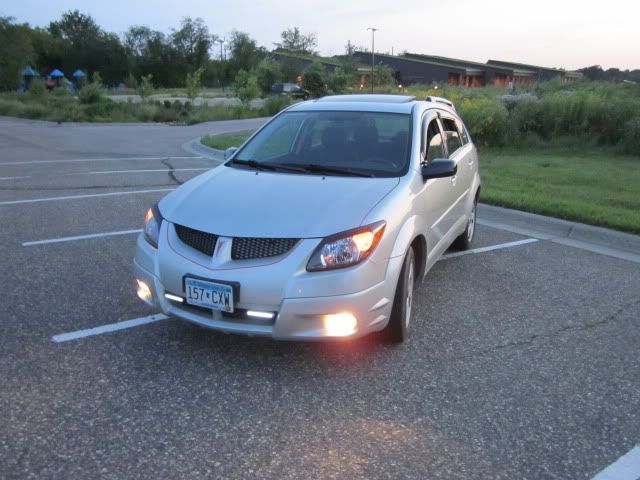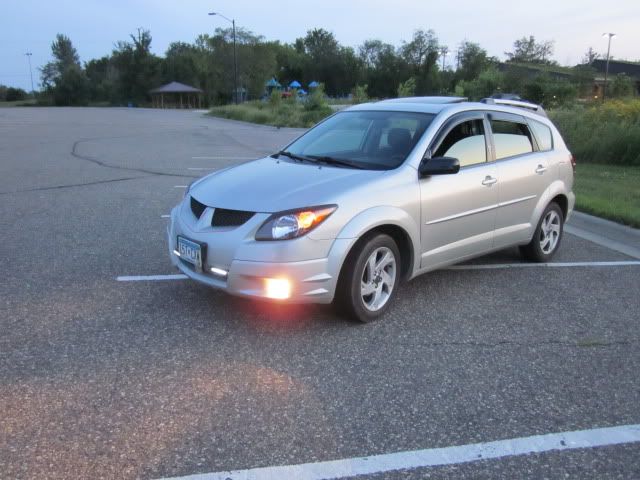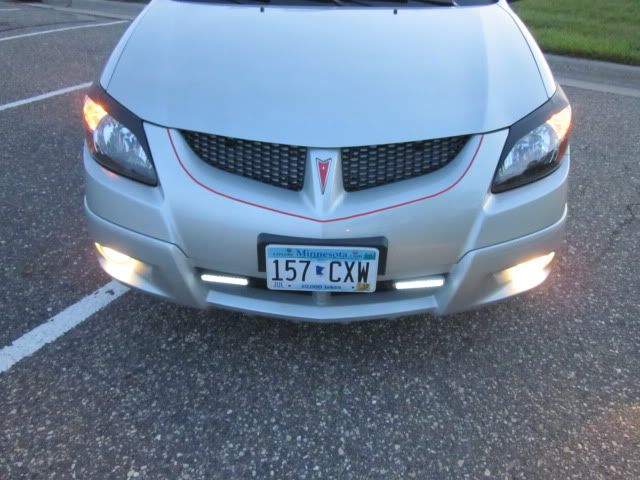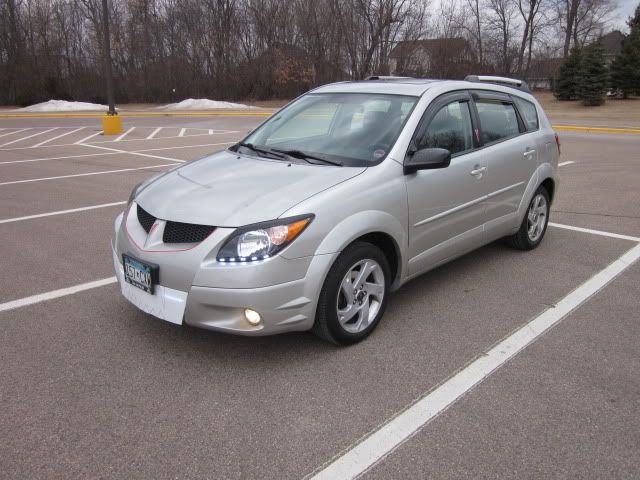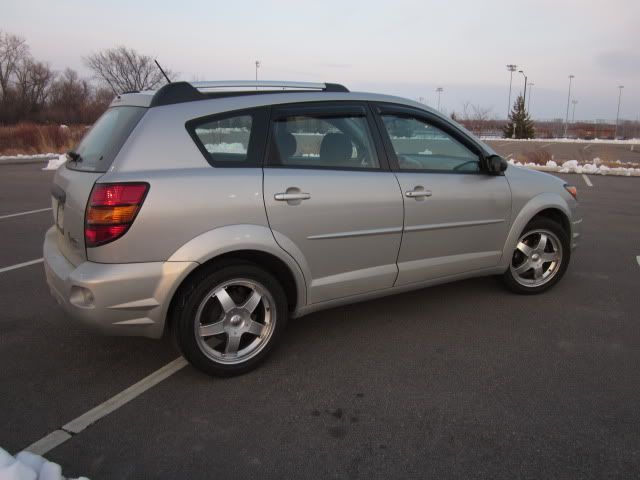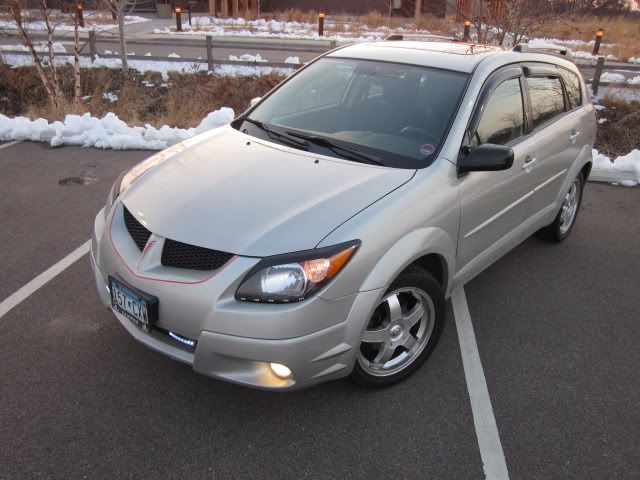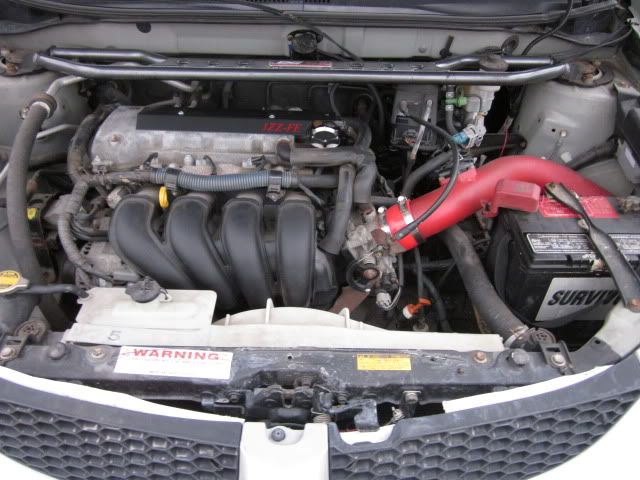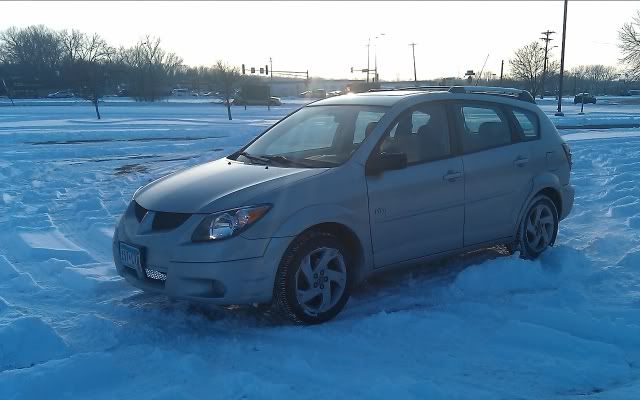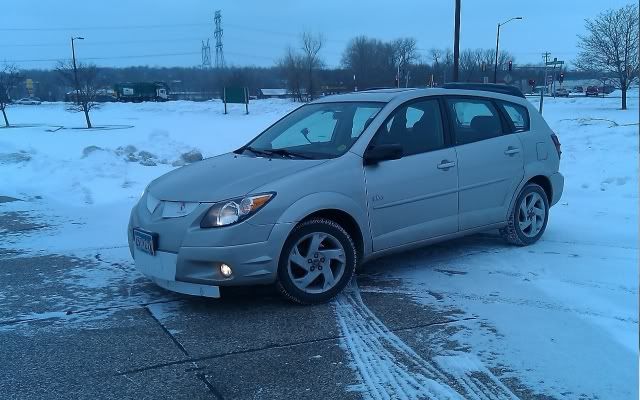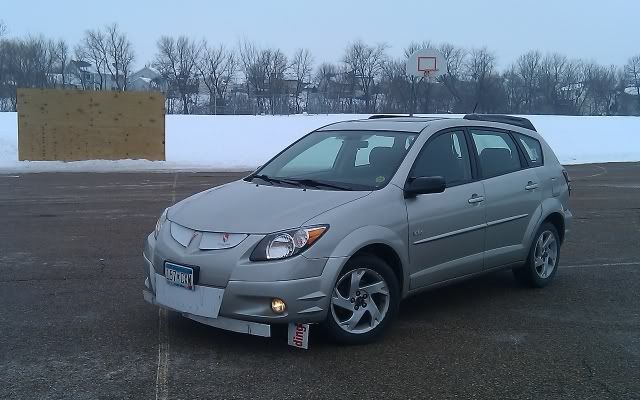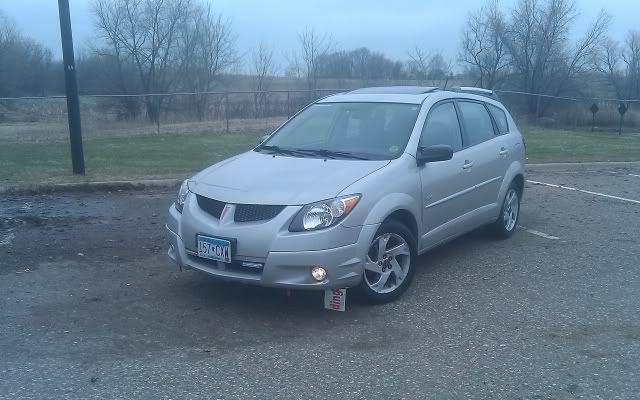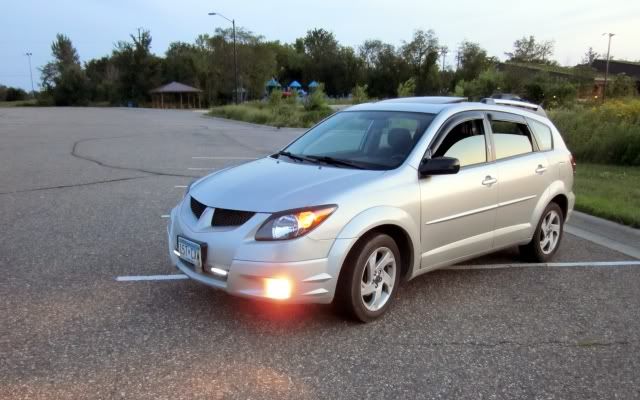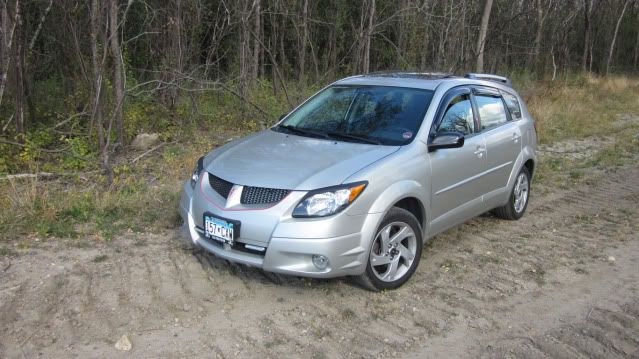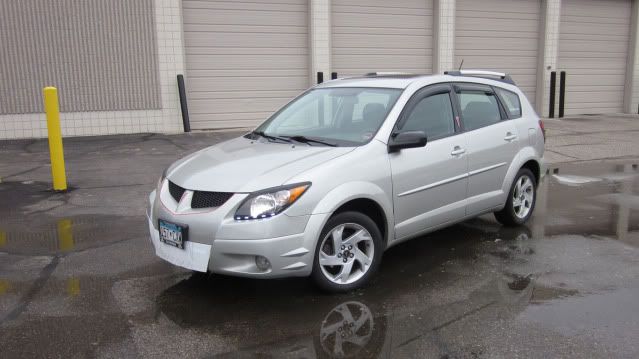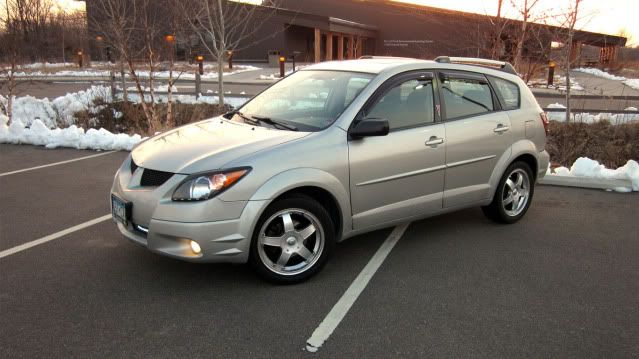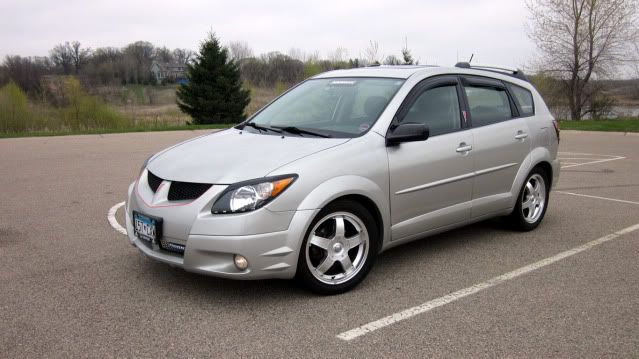 Thanks for checking out my Vibe. I do love her very much. A year and a half of research led me to THIS Vibe after 16 years of being a car-loving kid.