Yup. not a big fan of the street racing stories which some just seem... well unreal lol. With the mods on my Vibe so far I decided at last to try autocross and wow was it fun. Racing around a narrow path in a sea of orange cones is cool. Hope was out in her LGT on sunday but unfortunatly for the moment I only have pics of my saturday runs as my friend JC took them while I drove. It was a pretty good sized course with the Vettes running average 46-41 second times. Lots of Subarus and they were consistant with 45-40 second times. My lone Vibe ran 48 seconds on day one and 46 secodns on day 2. With my intake, exhaust, rims, strut bar and TIEN springs she handled very well. I know I could have gotten 45-43 second runs had I installed the unichip but that has not been reprogrammed yet. I gotta send that in... Couple of STis ran saturday, an Evo ran sunday. There was even a Lotus out there running 39 second times but a camero broke his time with 38 seconds but it was +1 for hitting a cone so he tied with the Lotus. Anyway enough talk for now... heres the pics with more to follow. Perhaps even some video if we can ever figure out how to upload it...
Here is before hand. The Del Sol was running 42 second times on sunday, very smooth.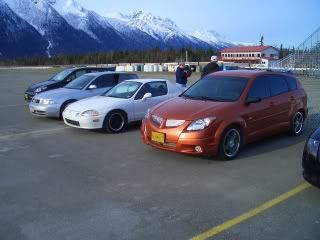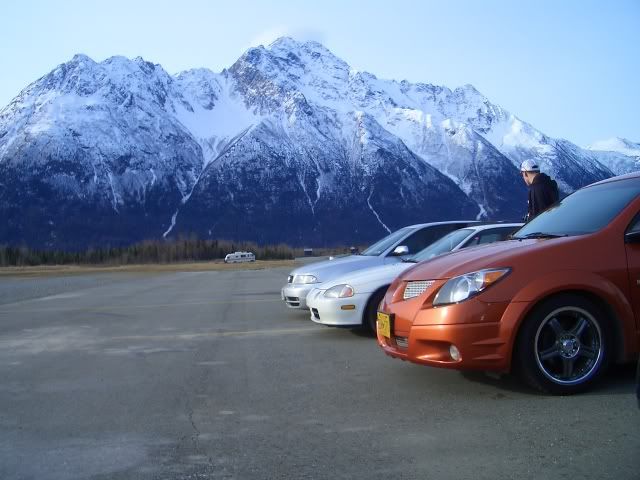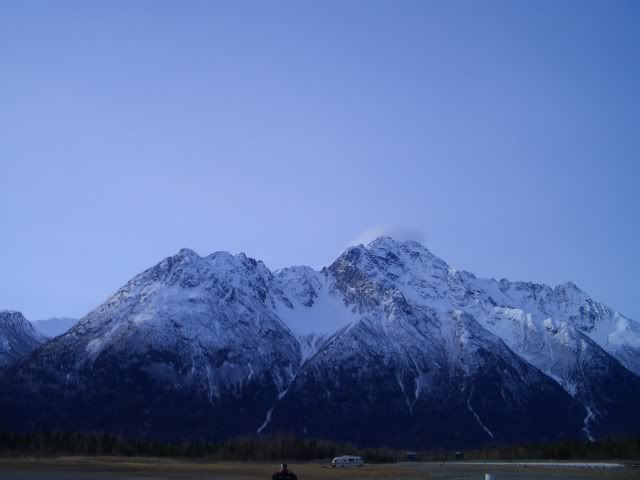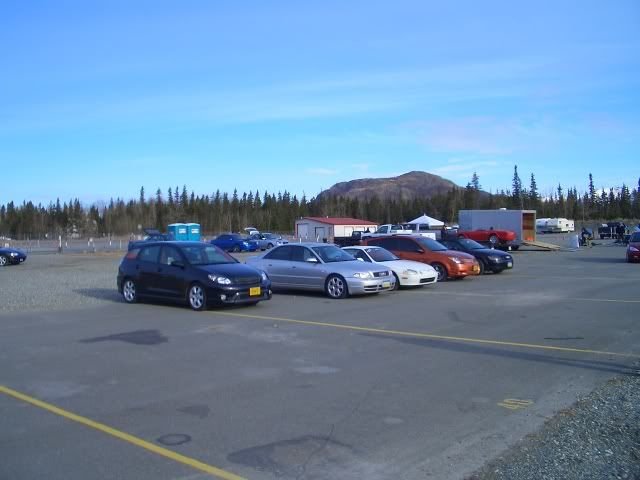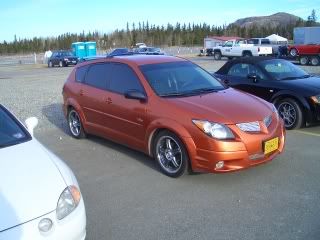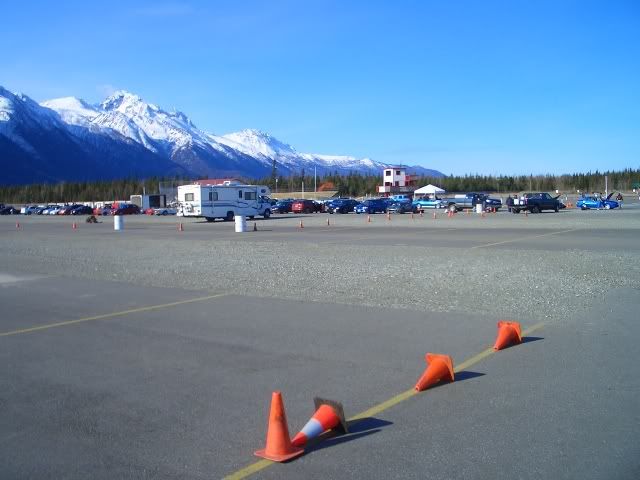 Staging up waiting for the flag.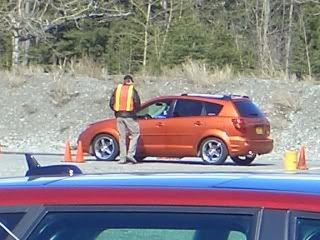 This one is through the slalam... and no I didn't hit the cone.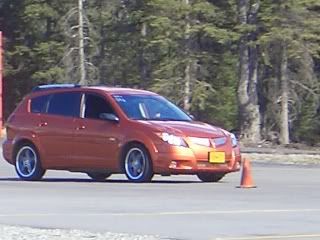 Back in line.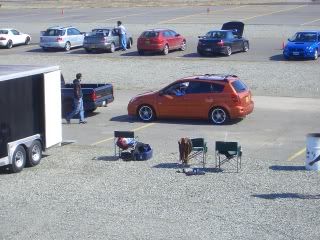 Taking a break between runs.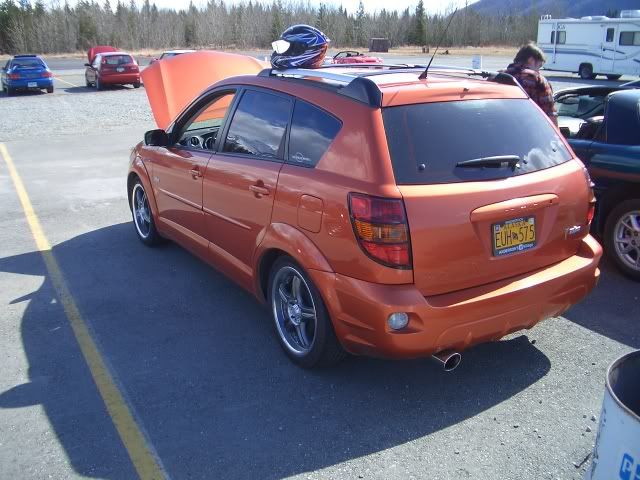 The next two pics are of 1 of 2 corners that I actually needed to tap the brakes and slow down. The rest was all throttle baby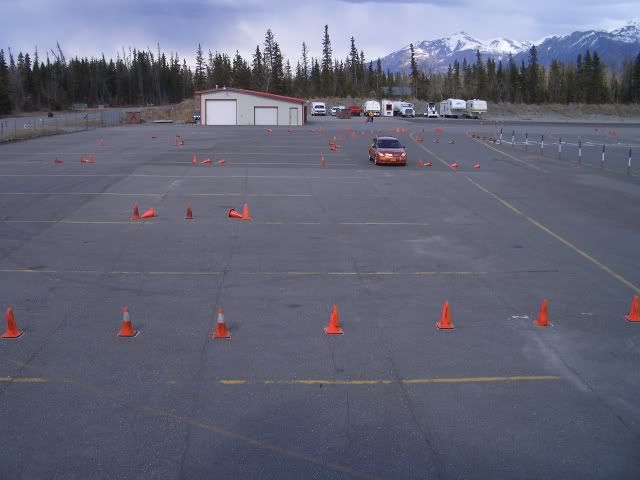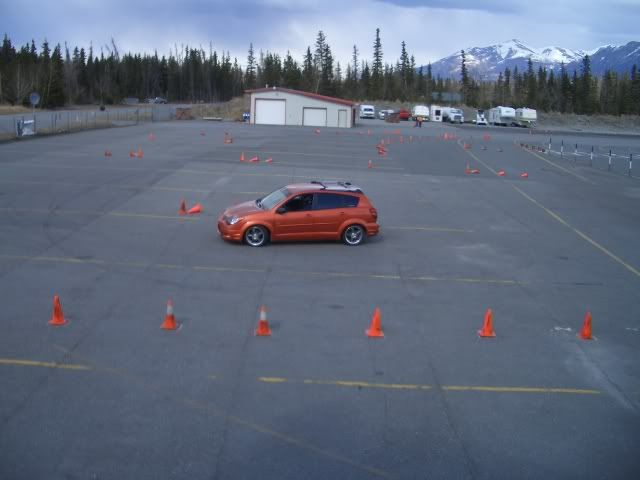 My friend Derek's 2006 STi. He was getting 40 second runs by the time he learned the course.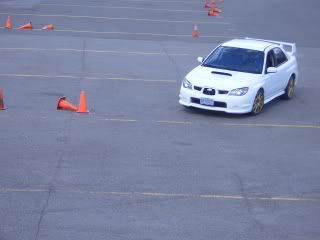 The Lotus... nuff said. This car is one fast (removed) mofo.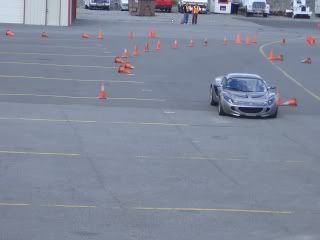 Me again...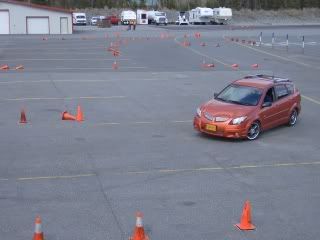 More to come later when we get sunday uploaded with pics of myself and the wife driving. Plus my friend has pics on his camera I need to get a hold of.