On all my cars I've painted my engine color red, just something I love doing, but because my K&N intake is metallic red I thought I'd have some fun with this project

I used:
Krylon Cherry Red Paint and Primer in One (3 coats or one spray can)
Krylon Glitter Blast Cherry Bomb (1 coat)
Krylon Glitter Blast Clear Sealer (2 coats)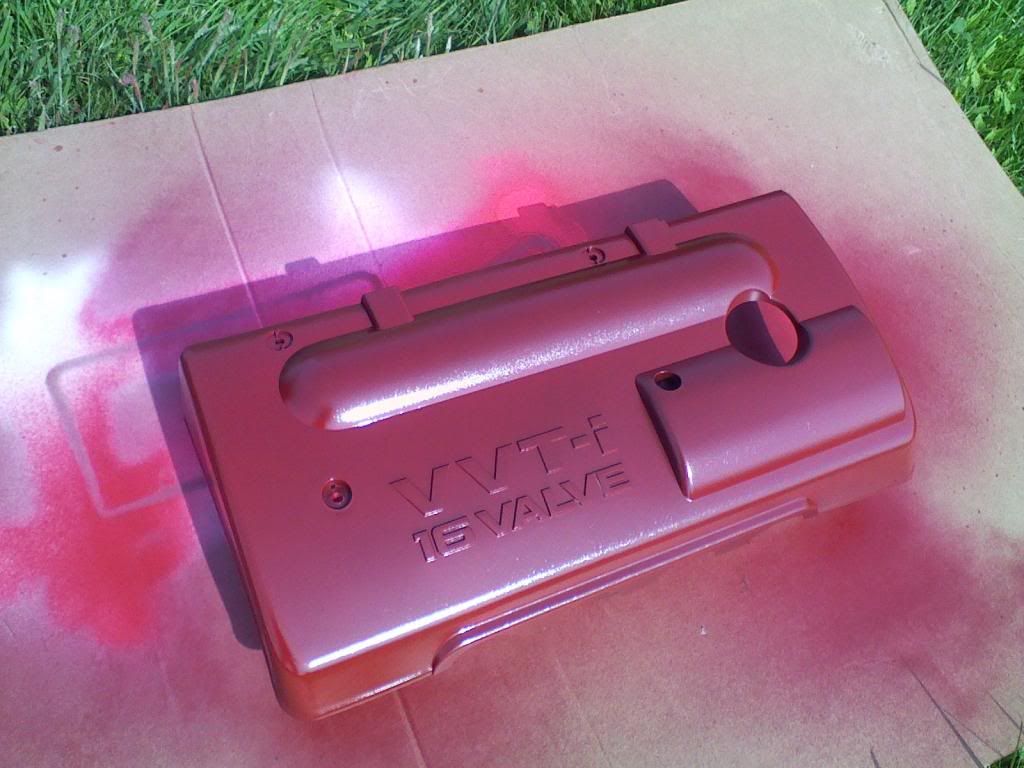 First coat of red
Second coat of red
Glitter Coat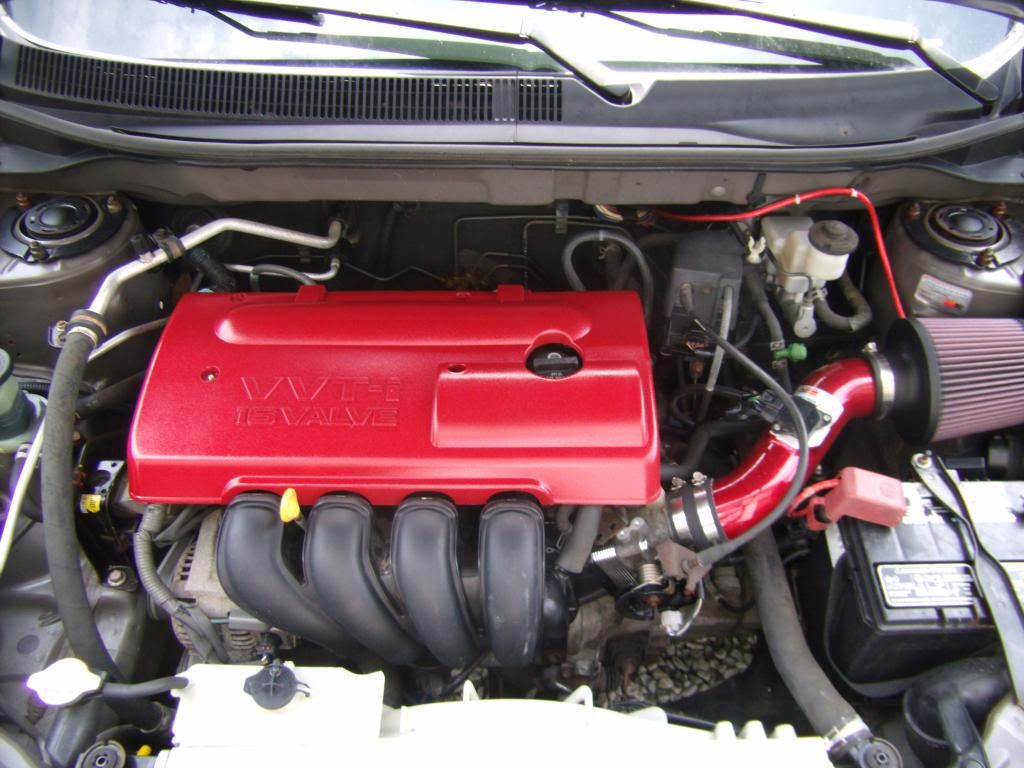 Set onto car after clearcoat dried
My next plan is to put the Metallic Silver overlay on from Grafxwerks (hopefully arriving soon), and then put it back on the car!
Hope you like it, though the pictures don't do the metal flake justice. In person it's so cool!