Today I got to go to the reburial of a Civil War soldier that was accidentally dug up during construction in Franklin, TN (the Battle of Franklin was one of the last major battles of the Civil War). There was no gravestone or marker and was not known which side he fought for, so re-enactors of both sides helped in the burial. Here's a link with good pictures and explanation:
http://www.tennessean.com/arti...tten+
The great thing was that there were 2 actual sons of Civil War soldiers from the North and South there--and they were sitting together. The whole ceremony was done very reverently and was pretty moving.
Here's some pictures:
The cemetery where he was buried: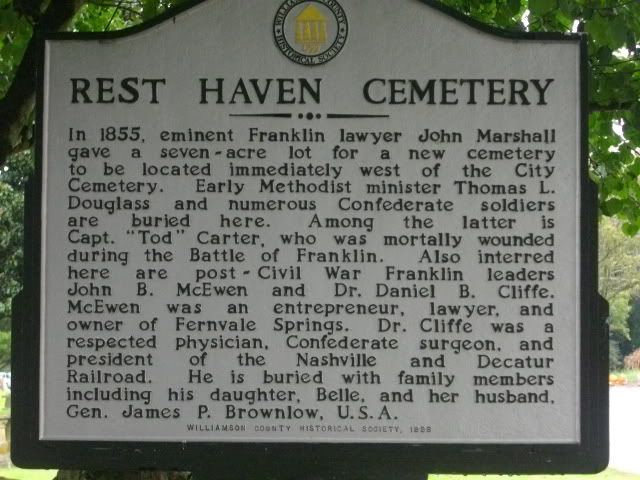 His monument:


His casket with both flags on it, which were both folded and presented (really neat how they did it). Here's a link to the video of it also:http://s969.photobucket.com/al...2.flv :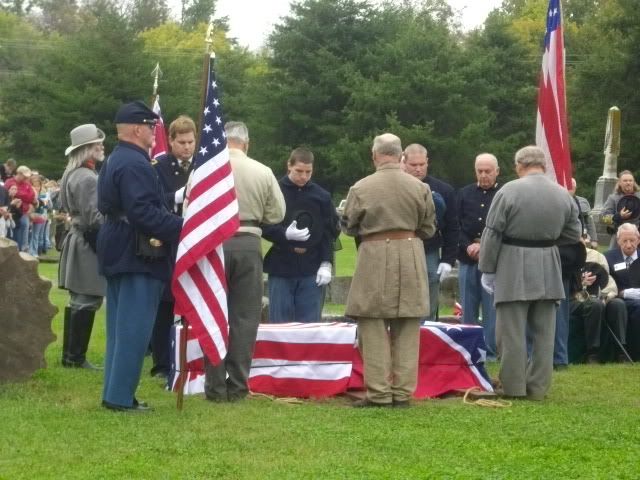 The two old men sitting down together are actual sons of soldiers from the war (I think one was 97 and the other 91):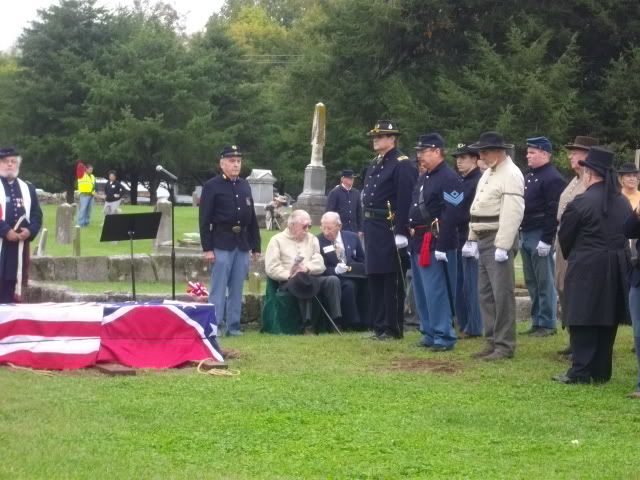 The kids were cute and the re-enactors were neat:


Cub Scouts representing!: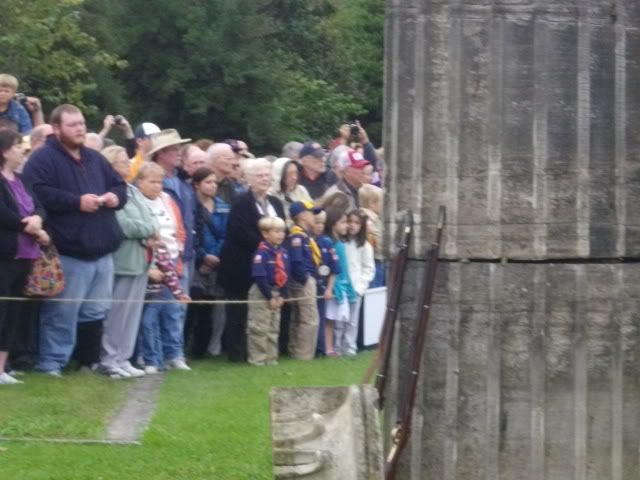 Gun salute: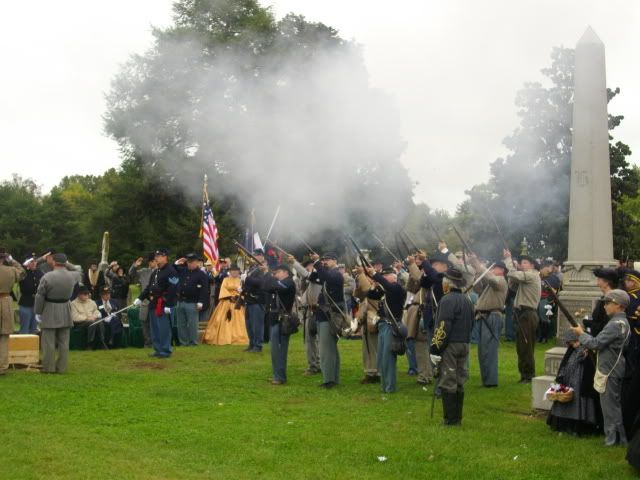 Lowering of the casket (they used a pine casket). Amazing Grace was played by a bugler: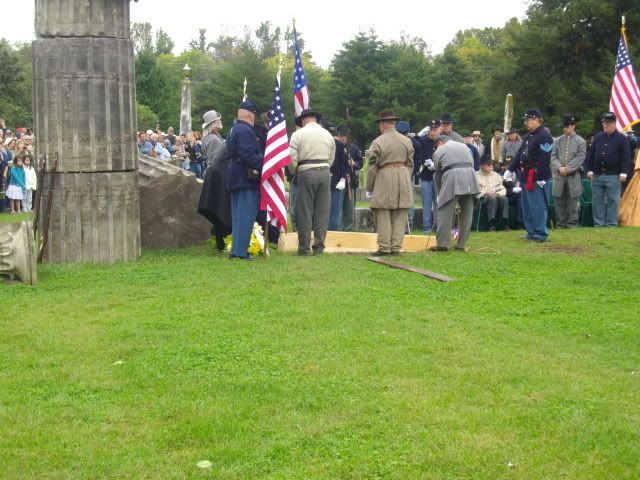 Okay, I know a lot of pics--sorry. It was really neat to be there and to be reminded how great our country is, how we haved healed from such a messy war, and how many people have died in the armed forces for us.
One of the coolest things they did, since they didn't know what state he was from, was to have actual Civil War descendants place dirt from each state involved in the conflict on the casket. Here's a link to the video:
http://s969.photobucket.com/al...2.flv