The plastic on the Vibe is taking a bit of a beating here out in the sun in Florida. So I researched a bit and decided to try out Turtle Wax's Trim Restorer. It promises to restore the trim and other plastic or rubber back to new-like condition, shiny and black. BUT for up to 3 months. So not a permanent fix.
So I went and grabbed a bottle of it (just under $7 at Walmart. I believe around $9-10 at Autozone)
It comes in a 10 oz bottle and includes a round applicator:
Here is a before shot of the trim on the roof I was specifically targeting:
And here is an after photo about 15 min and a quick wipe with a cloth later: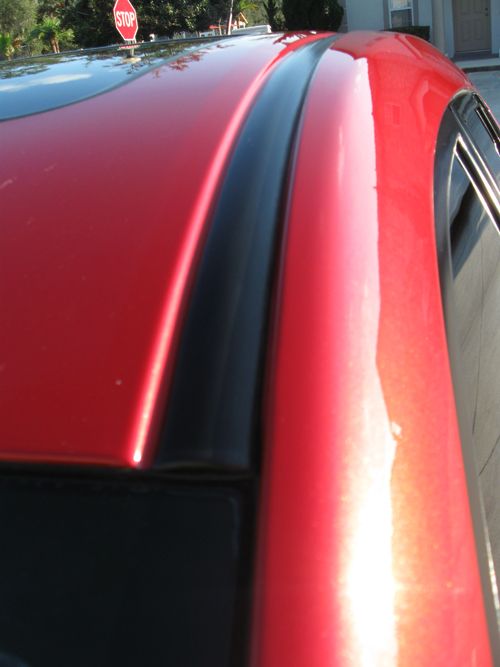 So far, I am quite impressed but the true test will come after a few days and maybe some rain or a car wash.
I also applied this to the plastic under the windshield wipers, the black plastic under the rear bumper cover and the side mirrors and window trim. Right now it all looks nice, shiny and black.
Word to the wise: This stuff is very oily feeling and its best not to get a lot on the paint. Its tough to remove.
Ill try to update this thread as the days go on.