Greeting Vibers! Recently I did a mod that I am very proud and excited about. Basically I put an LED in my blinker light housing, and connected it to my parking lights.
Note: none of these pictures do proper justice. If anyone has any tips on how to get my point-and-shoot to take better pictures of light in low light, I'd love that.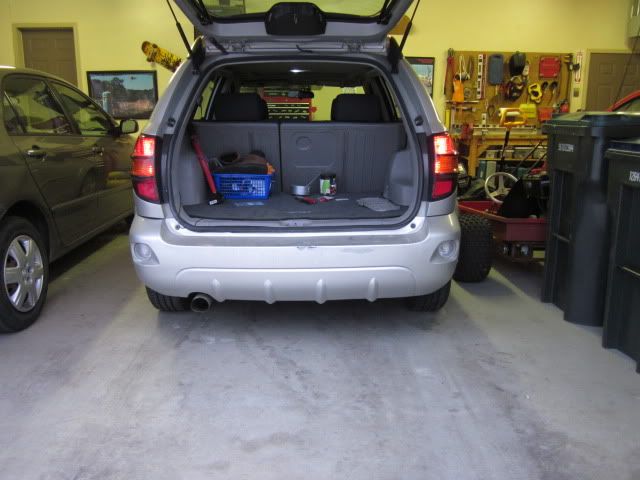 It looks orange, but it's red. Here's a pic with the blinkers on: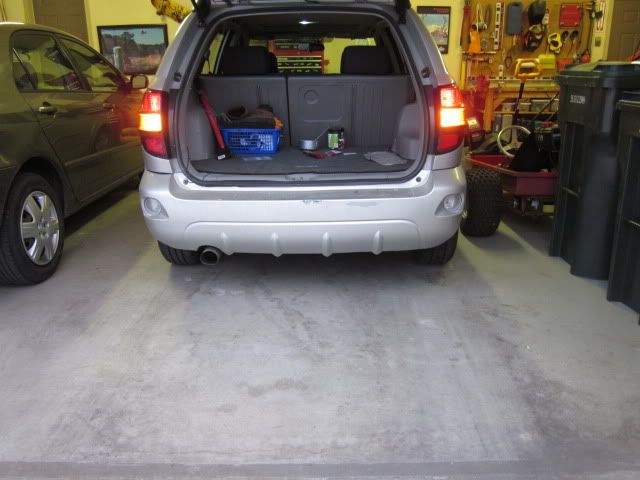 Here's the stuff you need. Overall, it's really simple and takes under a half-hour to do.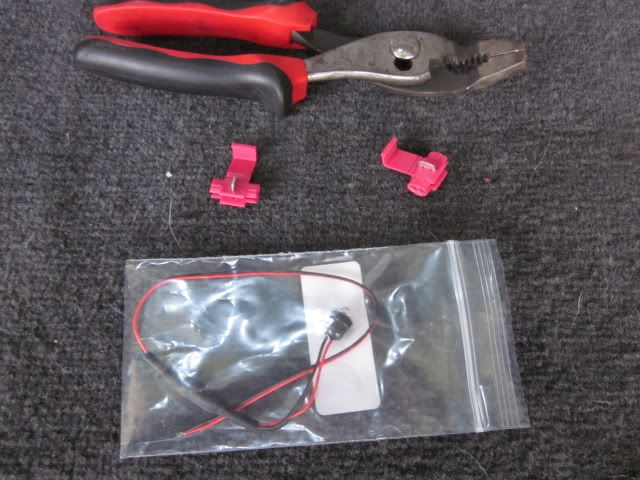 All you need is two red LEDs (I chose two red 4-chip Superflux lights from Oznium: http://www.oznium.com/prewired-superflux), some tap-in connectors from Radioshack for $2.09, and some pliers.
Now then... begin with finding your tail lights. It's not too hard, they're the red and orange things on the rear of your Vibe. Open the hatch, and get into the secret compartments in the sides of your loading floor walls. Unclip the harness from the red bulb, leaving the bulb in the housing. Take the leads to the LED light, and put them into the center harness lead, and the one with the white wire, since the white is the ground.
Turn on your lights and make sure you have this: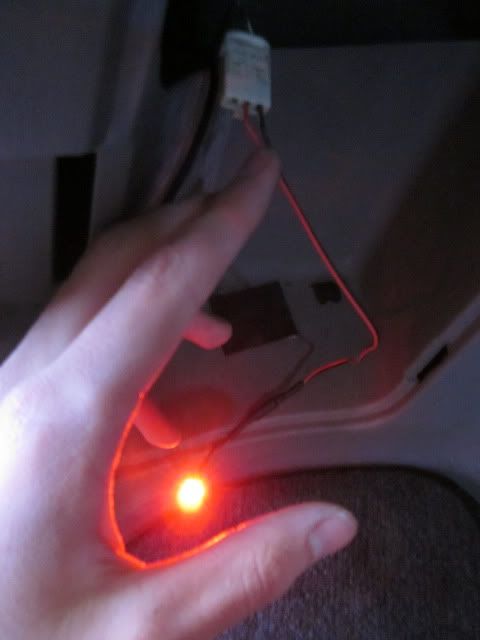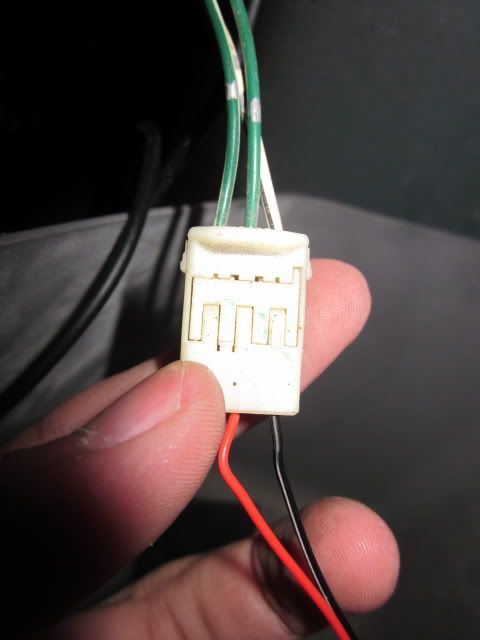 Good, it's working! Now all you need to do is tap-in the ground...

... and the parking light lead...

Fantastic. Is it still working?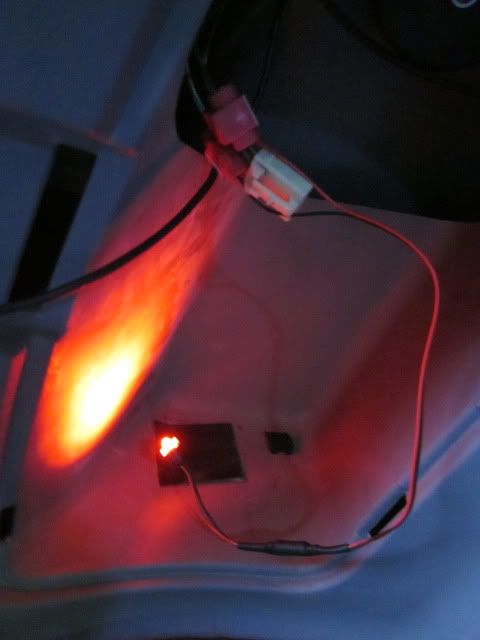 Perfect! Now remove your blinker bulb from its housing, and slide the LED in the gap, like so.


(to get a good light spread, pull the LED next to the bulb, so that as little wire as possible is inside the housing)
Plug the connector back into the brake bulb, and repeat for the other side.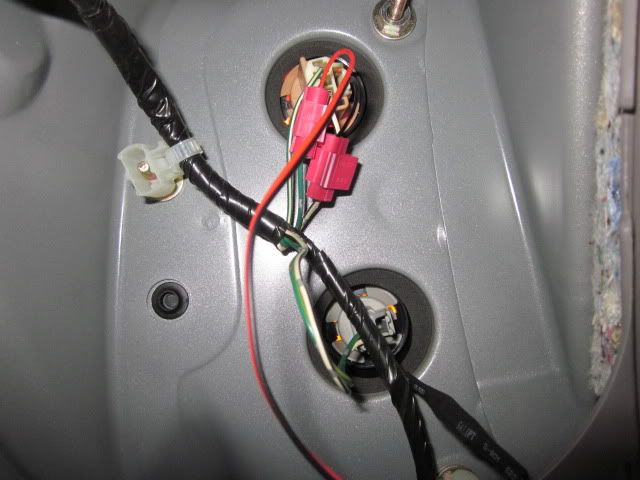 And there you go! Enjoy your rather unique tail light pattern. You're now distinguished amongst the other Vibes out there!


And, as a plus, with your leftover tap-in connectors, do the fog light mod:
http://forums.genvibe.com/zerothread?id=32111