Hello I bought a TRD strut brace for 09/10 and put it on my car today. I've been wanting to get this thing for a while and finally got it. I figured I should post some pics of it in case anyone else is interested in it. Here they are!

view from bottom you can see how the parts are joined together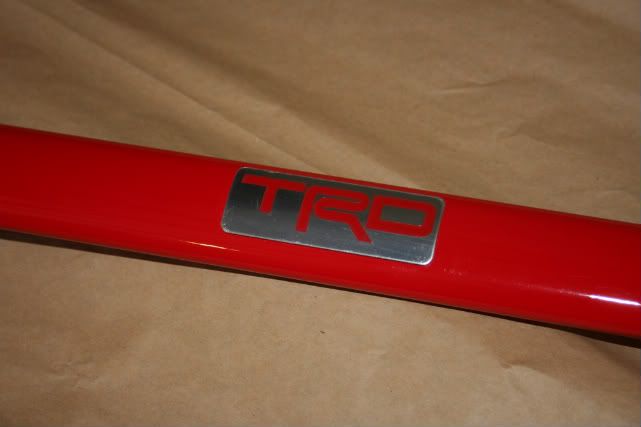 it has an aluminum TRD emblem. looks nice. comes with protective plastic covering.

among the various stuff that gets removed so you can fit a torque wrench it there. its the wiper motor and linkage assembly!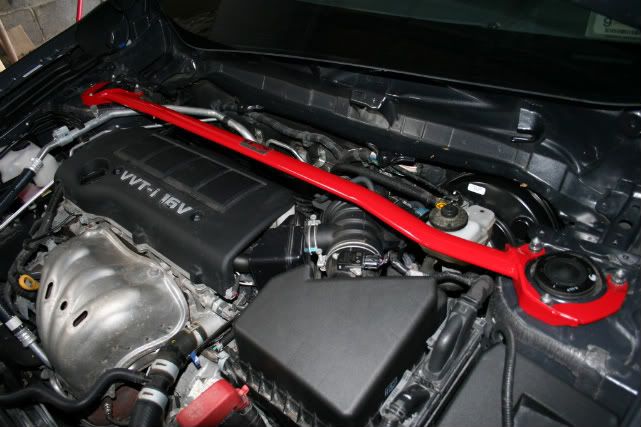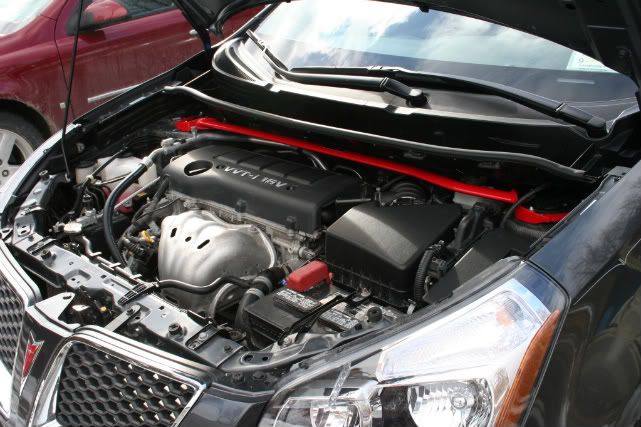 what it looks like after done. kinda disappointed it had to get partially covered by all the plastic cowling pieces but oh well. Still looks good.