Remember remember the fifth of November
Gunpowder, treason and plot.
I see no reason why gunpowder, treason
Should ever be forgot...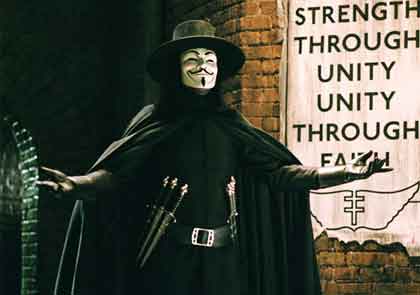 ...A building is a symbol, as is the act of destroying it. Symbols are given power by people. A symbol, in and of itself is powerless, but with enough people behind it, blowing up a building can change the world.


People should not be afraid of their governments. Governments should be afraid of their people.